Rating: Moderate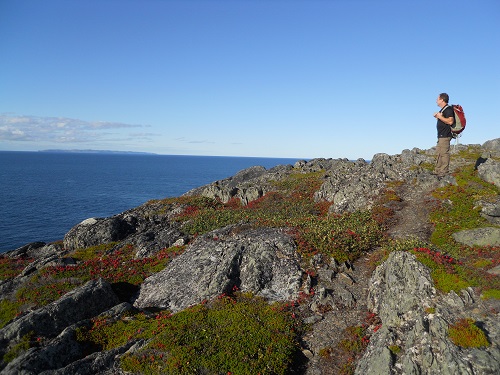 In the shadow of Labrador and located on western Newfoundland's Northern Peninsula, the Viking Trail is a spectacular destination of wilderness, history and beauty. Ancient mountains, deep fjords, windswept coastlines, a thousand year old Viking settlement, and an abundance of whales and moose are some of the many treasures in this relatively unchanged and remote corner of Atlantic Canada. Framed by the Long Range Mountains, the fishing villages that dot the rugged coastline are welcome opportunities to look into a culture that was borne of the sea, and until only recently, was isolated from modern conveniences.
In this van-supported trip, we will experience some of the best hiking in eastern Canada, including five days in internationally-renowned Gros Morne National Park. Staying in comfortable inns, cabins and b&b's along the way, we work our way steadily north until we arrive at the Viking settlement at L'Anse aux Meadows and our nearby accommodations in a former lighthouse keeper's home on an island just off the coast. From this vantage point, icebergs and whales are often seen.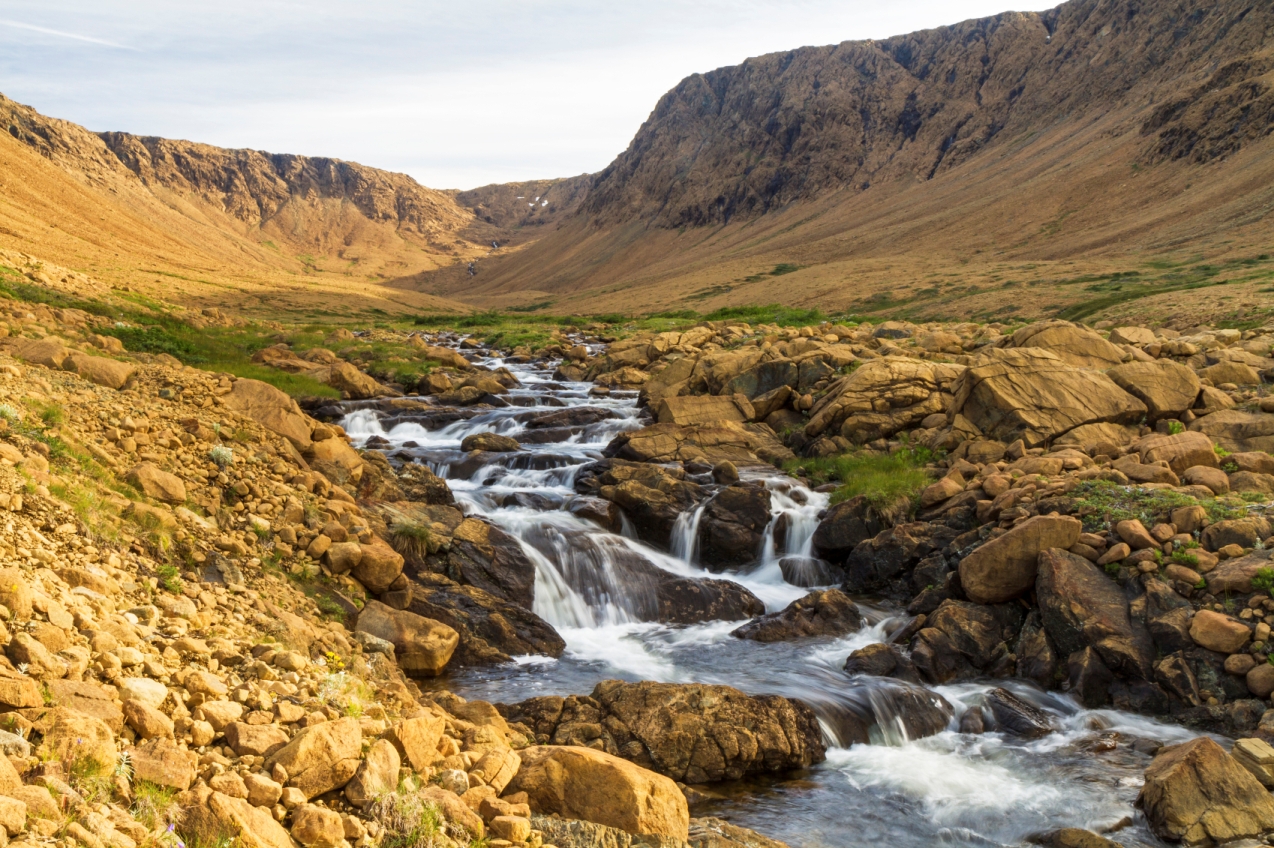 Day 1: Arrive Deer Lake. Transfer to local hotel. Optional hike on the Deer Lake Trail (2.5 miles). Inn accommodations.
Day 2: Transfer to Gros Morne National Park and the village of Woody Point on the south side of Bonne Bay. After a visit to the Discovery Center for an overview of Gros Morne National Park, we will hike the nearby Lookout and Tablelands Trails with panoramic views of Bonne Bay and the Tablelands (5.5 miles). Hotel accommodations. Meals provided: B, L.
Day 3: We will hike the beautiful Green Gardens Trail (8 miles), a wonderful array of sea stacks, coves, and beaches topped off with lush cliff-top meadows. Hotel accommodations. Meals provided: B, L.
Day 4: Our day starts with a 9-mile hike along Trout River Pond, a former fjord, where we will see serpentine barrens, boreal forest, unique geology, wildflowers, and views of Tablelands and the Trout River Pond cliffs. We then transfer to Rocky Harbor on the north side of Bonne Bay to access the central region of Gros Morne. Cabin accommodations. Meals provided: B, L.
Day 5: The highest point in the park, Gros Morne Mountain provides a rigorous hike (10 miles) with a 2500' climb that leads to the Arctic alpine wilderness of the Long Range Mountains. This may be the best day hike in Newfoundland. Rare vegetation clings to this barren landscape and hardy inhabitants like the woodland caribou, moose, and rock ptarmigan are often seen. Spectacular views abound from the treeless summit. A shorter hike without the climb is also an option. Cabin accommodations. Meals provided: B, L.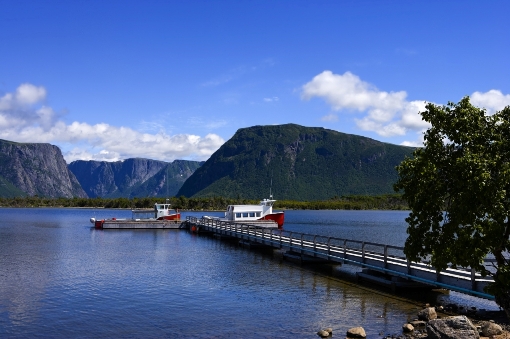 Day 6: We head to the northern end of Gros Morne and hike the Western Brook Pond Trail (3.75 miles) which leads to the world-famous Western Brook Pond boat tour. This 2-hour tour traverses the landlocked fjord, highlighted by waterfalls cascading 2000' from billion year-old cliffs. After the tour, we continue north to the village of Cow Head. Hotel accommodations. Meals provided: B, L.
Day 7: We will walk the scenic Lighthouse Trail (2 miles) through tuckamore and grassy meadows to a panoramic headland and lighthouse, then visit the Cow Head Community Museum to explore the local history. We then transfer to Main Brook, stopping along the way to hike the Shoreline Trail (5 miles). Meals provided. B, L.
Day 8: Morning: Explore L'Anse aux Meadows National Historic Site and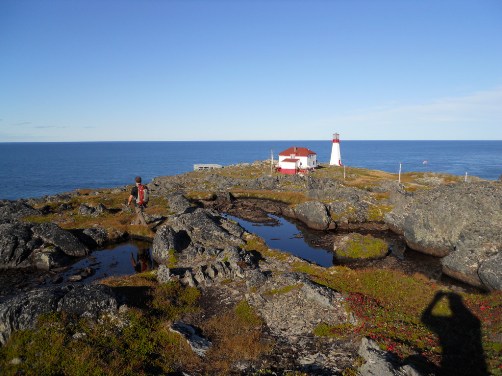 Viking settlement and surrounding trails (4 miles). Transfer to Quirpon Island via Zodiac. Quirpon Island is situated in "Iceberg Alley" and has Newfoundland's best opportunities for the viewing of whales and Icebergs. Humpback, Orca, and Minke whales are common in these waters and are viewable from most locations on the island. Meals provided B, L, D.
Day 9: Free day on Quirpon Island. Optional whale watching excursion or Sea Kayaking. Afternoon: Optional hike of island view points (5 miles). Meals provided B,L,D.
Day 10: Transfer to Deer Lake. Meals provided. B, L.
Day 11: Depart for home.
Note: Daily itineraries subject to change.
Double occupancy accommodations. Single supplement may be added if single accommodations are requested and available.

All accommodations and meals as stated in the itinerary.

All transportation to and from trailheads, to next lodging, and to airport for departure.

Luggage transfer during the trek.

Zodiac transfer to/from Quirpon Island.

Guide services.
Travel insurance / trip cancellation insurance.

Flights to and from Deer Lake.

Meals not listed on itinerary.

Private excursions.

Alcoholic beverages.
Click on an image for a larger view.
Hotel/Motel/Inn: 6 nights

Cabins: 2 nights
B&B/Guesthouse: 2 nights