Rating: Moderate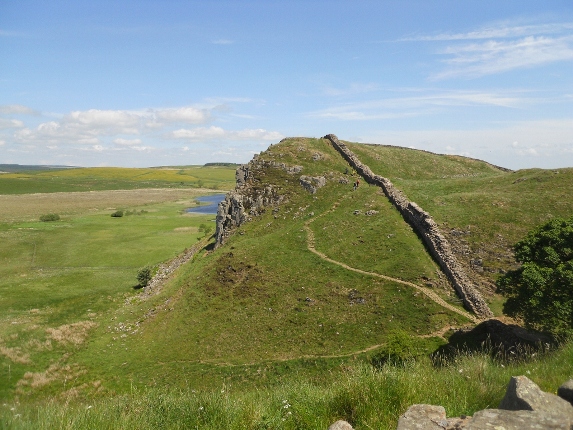 Hadrian's Wall marks the northern frontier of the Roman Empire and is the largest Roman monument in northern Europe. Extending 73 miles in northern England from Solway Firth to the North Sea, the massive wall with its attendent forts was constructed during the reign of Emperor Hadrian (AD 117-138) to protect the Roman province of Britannia from the barbarous tribes to the north. Today, the Hadrian's Wall Path follows stunning remnants of the wall from sea to sea, through the pastoral beauty of Cumbria and the breathtaking scenery of the wind-swept Northumberland moors, bookended by the cities of Carlisle and Newcastle. Come join us on this superb hike though history.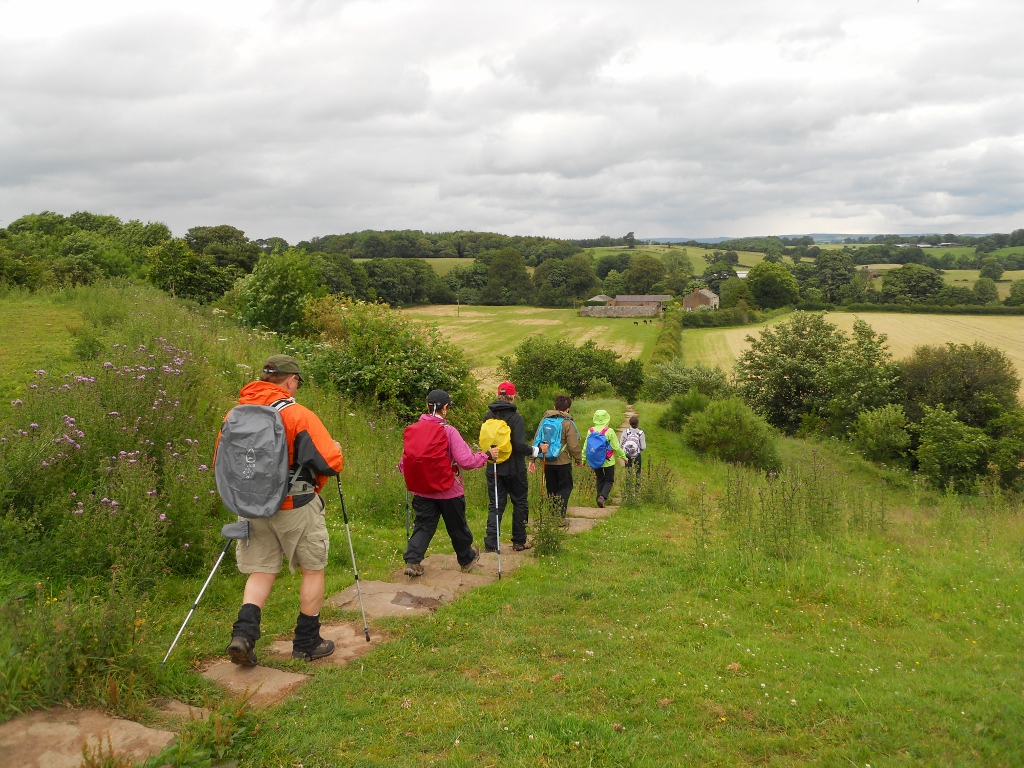 Starting near the pleasant city of Carlisle, we will be hiking 62 miles over 8 days, finishing in Corbridge, one of the most charming towns in Britain. Our journey finds us passing through charming countryside, quaint villages, and wide-open moors, all within a few hundred feet of the route of Hadrian's Wall. Along the way, we will marvel at the engineering triumph that is the wall and will explore ancient fortifications and museums that enhance our understanding of the wall and the Roman civilization it protected. We will also visit medieval churches, priories and castles with overnight accommodations in comfortable inns and guesthouses. Luggage forwarding is provided, so all you need to carry is a daypack. Much of our route traverses stream valleys and small hills, and the days with more challenging hills are also our days with fewer miles to hike. This trip is well within the capabilities of reasonably fit walkers and hikers.
Our group meets in Manchester England (direct flights available from US).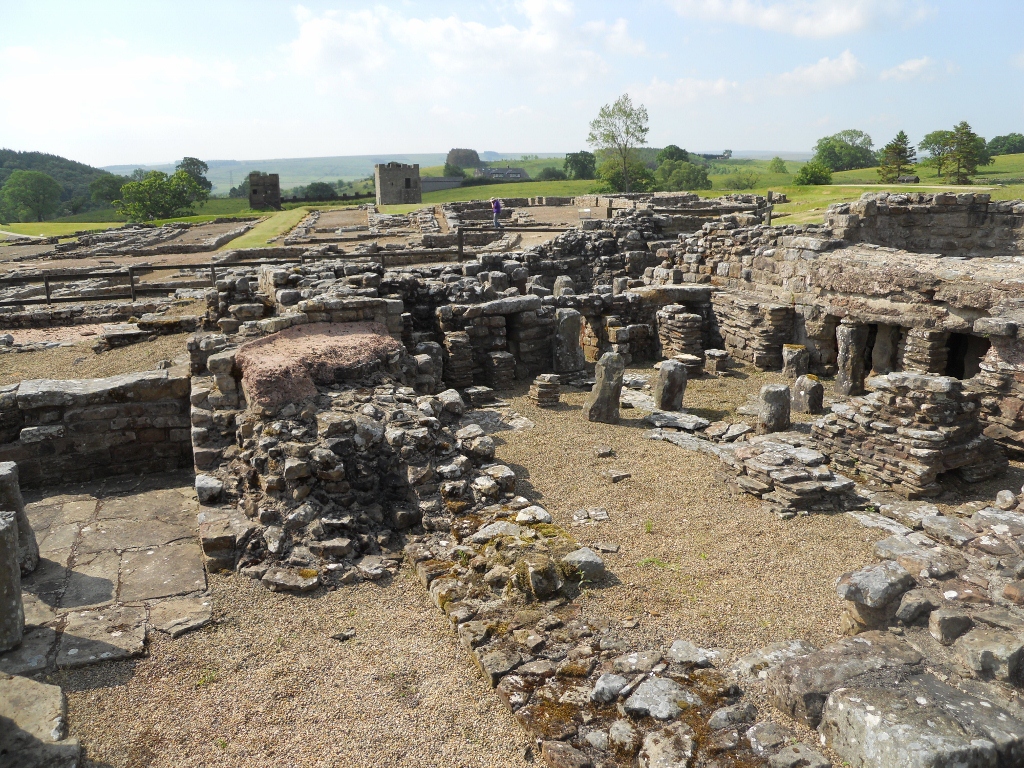 Day 1: Arrive at pre-arranged hotel in Manchester England. Optional walking tour of Manchester. Meet for dinner for trip preview.
Day 2: Train to Carlisle. After guesthouse check-in, we will explore this cheery, interesting small city.
Day 3: Burgh-by-Sands to Crosby-on-Eden, 11 miles. Our hiking begins! From the attractive village of Burgh-in-Sands, home of 13th century St. Michael's Church (built largely with stones from Hadrian's Wall), we pass the outskirts of Carlisle before walking beside the River Eden to the village of Crosby-on-Eden. Guesthouse accommodations in Carlisle. Meals provided: B, L.
Day 4: Crosby-on-Eden to Lanercost Priory, 8 miles. A very pleasant walk through fields, across bridges and along country roads before a short descent to wonderful Lanercost Priory, founded in 1166. We will visit the Priory on the way to our nearby guesthouse. Meals provided: B, L, D.
Day 5: Lanercost Priory to Greenhead, 9 miles. Today we start seeing significant portions of the wall, highlighted by a visit to the Roman fort Birdoswald. Inn accommodations. Meals provided: B, L.
Day 6: Greenhead to Haltwhistle, 7 miles. A more strenuous day of ups and downs featuring 14th century Thirlwall Castle, the Roman Army Museum, and Walltown Crags. A side trail leads us to the historic and quaint town of Haltwhistle where our inn awaits. Meals provided: B, L.
Day 7: Haltwhistle to Housesteads, 7 miles. A spectacular day with breathtaking views, spectacular walking, impressive sections of the Wall, and Housesteads, the incomparable Roman fort with ruins of granaries, baths, latrines, a hospital, and the surrounding community. Inn accommodations. Meals provided: B, L.
Day 8: Housesteads to Chesters, 10 miles. Another spectacular day beginning with Vindolanda, the most important historical site in Britain with thousands of artifacts depicting everyday life in Roman Britannia. Leaving Vindolanda, we pass by the Sewingshields Crags and Brocolitia Fort before a visit to the Chesters Fort, home to the Roman cavalry. Inn accommodations. Meals provided: B, L.
Day 9: Chesters to Corbridge, 7 miles. We hike to Heavenfield, site of a 7th century battle, then finally leave the Wall for a delightful walk through field and forest to the picturesque small towns of Acomb, Hexham, and Corbridge with a stop at impressive Hexham Abbey. Inn accommodations. Meals provided: B, L.
Day 10: Corbridge Roman Town, 3 miles. Before leaving Corbridge, we follow a gorgeous path along the River Tyne that leads us to Corbridge Roman Town, the nerve center of Roman operations in northern England. Returning to Corbridge, we take a train back to Manchester. Hotel accommodations. Meals provided: B, L.
Day 11: Return home.
Note: Daily itineraries subject to change.
All lodging (double occupancy) and meals as stated in the itinerary. Single supplement may be added if single accommodations are requested and available.
Round-trip transport from Manchester to Hadrian's Wall.
Group taxi and bus fares.
Luggage transfer along Hadrian's Wall.
Guide services.
Entry fees to:


Lanercost Priory
Birdoswald
Roman Army Museum
Housesteads
Vindolanda
Chesters
Corbridge Roman Town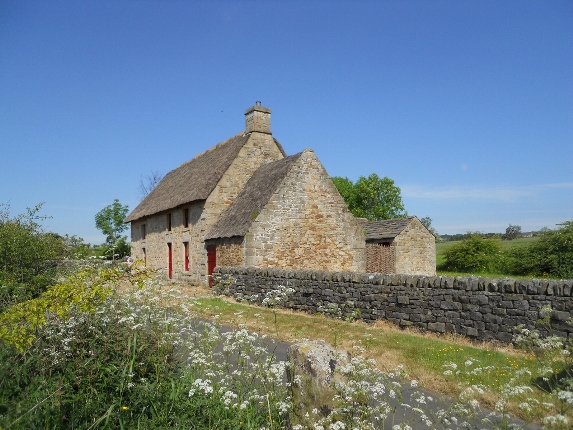 Travel insurance / trip cancellation insurance.
Flights to and from Manchester.
Personal gear (see equipment list).
Personal taxi fares.
Private excursions.
Meals not specified in itinerary.
Hotel: 2 nights

Inn: 5 nights
Guesthouse: 3 nights
TRIP COST PER PERSON: $2695

DEPOSIT REQUIRED PER PERSON: $750